Please send me a scanned copy of the documents you need translated.
REQUEST A FREE QUOTE
Email
Please send me a scanned copy of the documents you need translated.
Phone number
Tell me how I can help you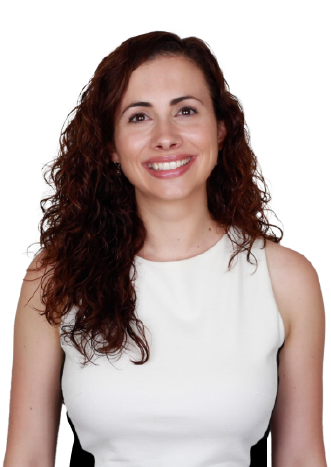 About me
MELANIA BODAS
Since 2011, I have been working as a translator, proofreader and interpreter for translation agencies, companies and individuals. My areas of expertise are legal, medical and technical translations, and over the years I have had the opportunity to work for multinational companies in various industries, from Amazon to pharmaceutical laboratories around the world.

In 2012, I was appointed as a sworn translator and interpreter by the Spanish Ministry of Foreign Affairs and Cooperation. Since then , I have been translating official documents on a daily basis for individuals and companies in the region, especially law firms, real estate agencies and notaries.
What makes me different
WHY CHOOSE ME
My commitment to quality is unquestionable and satisfaction is guaranteed.
Translations ready in 24-48 hours without the need to travel.
I adapt to the requirements and needs of each client.
Personal and close treatment, focused on finding solutions. How can I help you
SERVICES

TRANSLATION
Sworn, legal and medical translation

INTERPRETING
Court and liaison interpreting (notaries, meetings, etc.)

PROOFREADING
Revision, editing and proofreading

Client reviews
REFERENCES
Superb! Highly professional service with friendly communication and quick responses throughout...delivered to timescale…highly recommended...my thanks...great job!
Melania has helped with official translations from English to Spainish and vice versa. This was for Spanish and U.K. government administration / applications. And they were accepted without issue in both countries. She was always very responsive and gave good estimates for time critical documentation. Would definitely recommend 👍 💯 ( Alfaz / Benidorm area)
Melania is a pleasure to work with, she responds fast, and she does a high quality certified translation.
I am very pleased with the translation provided by Melania. It was done very quickly, professionally. Melania is a very friendly person , very easy and satisfying to deal with. I highly recommend her service to every one in need for sworn translation.
Julianne Elisabeth
2021-10-08
I needed sworn translations for my spanish visa and Melania was professional and so quick! Without her efficient communication and speed I may not have been able to get my visa in time, so thank you! Very much recommend her.
Alexandros A. C.
2021-10-03
We needed several sworn translations for our company and Melania did a great job. Excellent service!
Melania was perfect in all areas. We needed a sworn translation quick. Not only did she get it done quickly, but with fast replies to every question. Very professional and a sweet personality.
Melania offered to complete our translation faster than any other company I contacted, and at a better price. She was flexible and helpful in meeting me for delivery. We will certainly be using her services again. It couldn't have been more professional or convenient!
La creación de este sitio web ha sido financiada por la Unión Europea – NextGenerationEU
Please send me a scanned copy of the documents you need translated.
REQUEST A FREE QUOTE
Explain to me what you need and, if I can't help you, I'll try to recommend another professional who can take care of it.